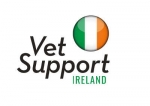 Non Emergency Local
Ireland Support
Welcome to Vet Support Ireland
Vet Support Ireland is committed to the emotional wellbeing of all members of the veterinary family and community throughout Ireland.
If you would like non-emergency confidential support from an Ireland based colleague we can be contacted initially by email. We will respond within 24 hours. Click here for contact details.
This service provides completely confidential support to any individual involved in the veterinary profession including vets, vet nurses and workplace support staff and is delivered by vets and nurses specifically trained to offer this service.
The volunteers are focussed on providing support in a confidential and relaxed manner.
This may be delivered in many ways such as –
Helping to manage overwhelm, anxiety or stress
Teaching calming techniques and developing positive coping mechanisms
Changing distress into decisions
Planning a way forward whilst facing challenging circumstances
Developing achievable goals
Enabling decision making and self-development
Finding a healthy work-life balance
Providing contacts for further support and advice